It's a bit of a roodie doodie word for lady parts
Well, I sure hope you are ready for another Trip Report...….as this is one of the two trips this year we are most excited about!!!!
​
​
The other one being our trip in December when our boy comes back with us again...….


But first of course in case for some reason you`ve never read one of these trip reports before and you don't know who we are...
(Where have you been??)
​
Welcome along to Carole`n`Tom`s September 2019 Trip Report!!

Yes, another trip this year......third of four visits to Orlando in 2019 and hopefully it should be fun and if you are reading along, I truly hope you enjoy it...….
Most of you know us and know we absolutely adore Orlando and more specifically Universal Orlando Resort and everything they have to offer there...….we are lucky to be able to visit many times and truly enjoy every second we are in Orlando. This is our 20th trip to Orlando, all were yearly until 2017 when we began to visit multiple times a year. Last year we were lucky to be able to visit 5 times and this year it`ll be four.


This is us......in case you missed us before...….still trying to master the selfie.........we are getting better!!!!
My wonderful husband Tom is coming to almost 2 years since he took early retirement from the business and it is honestly the best decision ever...….we have managed to visit Florida and NY many times since he retired.....we were glad he didn't keep working when there was no need for him to do so, easy choice really, so we can completely enjoy all our time together. And we do. We get asked a lot if we ever get fed up with each other...….the answer is always no.....of course there are times I`m sure we irritate each other...…..but it`s not often and usually over something silly......like arguing over him daring to rearrange my spice cabinet
or arguing over what to give a niece for a wedding present......she wasn't even close to be getting married yet!!!! Weird things like that...…..apart from that we get on like a happily married couple should do...….


His very wonderful wife
.........well, I`m a very happy housewife.....yes, I like the word housewife....maybe homemaker is a better choice...….makes no difference......I choose not to work and haven't for many years......and saves having to worry about getting time off to visit America as often as we do. My time is filled up most of the time with various things.....Tom and Kyle obviously come first, but I meet friends, or we meet friends a lot and we get involved in several things in the village and around us...….sometimes I wonder where the time goes...…..and of course when Tom retired everyone said he was too young to retire, we would need a hobby......so we did.....visiting Orlando is a full time hobby!!!! Not quite what they meant of course...….lol...….

Once again Kyle won`t be with us...….he has work which he loves and has plans of his own with a 10 day vacation of his own while we are away...….I know he`ll have a fabulous time. And yes, of course we`ll miss him but I think we`re all getting more used to it now...…..not easy to leave though......
So, that`s the basic introductions to who is on this trip...…..


The when is of course September...…...it`s HHN time again....and our favourite time of the year apart from Christmas...….but it`s our favourite time to visit Orlando...….it was September the first time we visited in 2007 and apart from a few exceptions, when we used to only visit once a year it would be in September we would visit...……it really is a lovely time to visit. Although it is a little weird talking and planning for Halloween when it`s still July...although only just!!!

This year we arrive Tuesday Sept 3rd and stay till Wednesday October 2nd......29 nights altogether in Orlando...…….more details to follow of course...…..

We do plan to spend many evenings at HHN...…a few nice dinners out...….a few days here and there around Orlando...…..and maybe some resort time!!

There are a lot of folks there at the same time, so we hope to meet with a few if possible....
So...….plans and pre plans coming right up...….but wanted to get this pre trip report going as it is only 5 weeks till we leave...….and I know it`ll pass before we know it...….

Quite a brief first post, but wanted to get it up and running or before I know it, September will be here and I won`t have done anything about this report...….and being a month long, I do need a head start again!!!

But, if you are reading along, hope you enjoy it...……let`s get going...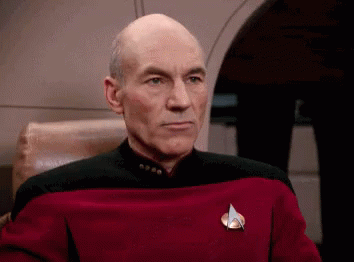 ​
​